About Jaap.
author, consultant, visiting lecturer, speaker, & engaged citizen
Biography of Jaap
Jaap Geerlof (1962) studied human geography at the University of Utrecht, and completed his master's degree with honors. In the mid-1980s he started his career in public administration, and he became an entrepreneur and a leader in the 1990s when he co-founded a policy research and consultancy firm. For more than 20 years, he served as CEO of this company, which became one of the leading Dutch consultancy firms in the public policy field. In this position, he grew to be a policy expert, earning recognition for his leadership, his conceptual skills, and for bringing renewal to the public domain.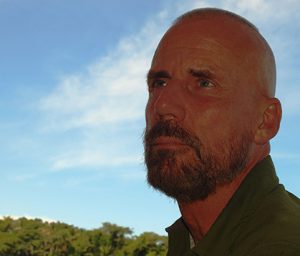 When he turned fifty, he opted for a career change and enrolled in the online transformative studies doctoral program at the California Institute of Integral Studies (CIIS), San Francisco. The transdisciplinary program's focusses on the development of thought-leaders who are committed to exploring leading-edge issues in innovative ways that combine scholarship, creativity, and self-inquiry.
The institute offered him a framework for integrating his leadership experiences as a CEO with the insights of scholarship on leadership and transformative studies. He translated both into his dissertation on public leadership and societal transition, and successfully defended his work in November 2018.